Umbraco is a Microsoft based CMS and is one of the most deployed Content Management Systems on the Microsoft technology stack, with over 500,000 installations.
We're an Umbraco registered partner and have specialised exclusively in Umbraco for over 10 years. Our in-house team are both Umbraco and Microsoft certified developers. It's an extremely powerful, scaleable and secure platform but its greatest benefits are its flexibility for designers, developers and for client teams. It has a very intuitive user interface and is extremely easy to use; allowing Umbraco to call their CMS: "The friendly CMS".
Our flexible framework
We believe that once a website goes live, clients should not have to depend so much on their agency for support in creating new pages, or indeed spend their marketing budget on pages within the CMS. We're always here to help but our flexible framework allows you to really take charge of your own content, with confidence.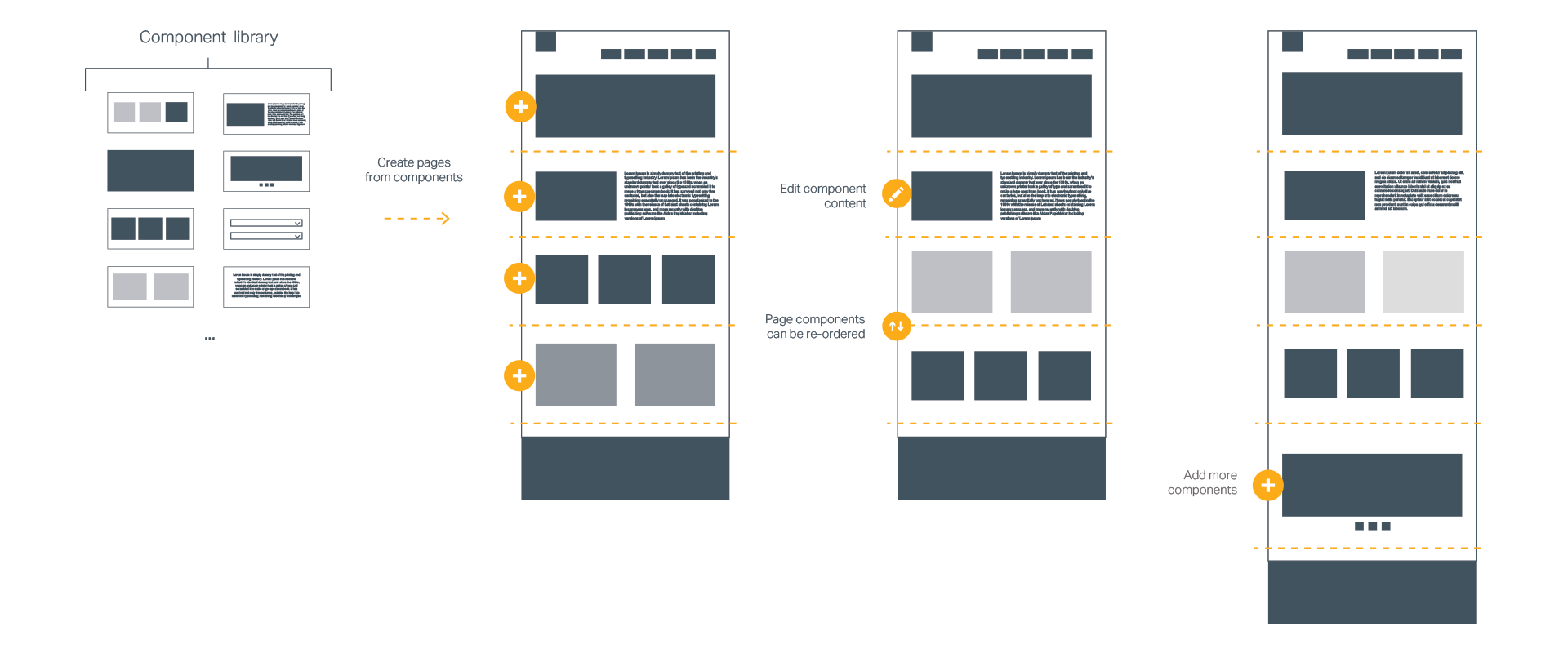 We believe our clients should be empowered to take as much control as is possible over creating an almost infinite number of layouts and page templates. That's why we've focussed on a component based architecture allowing clients to select from a library of component that can be stacked and ordered however - allowing marketing budgets to go further.
This approach allows our clients to focus more of their budget on storytelling, creative content, marketing and advertising. It also means our developers have more space and time to learn and grow their skills in other areas.