Services
Multilingual website design
Digital marketing strategy

Driving millions in extra revenue through paid media channels.
Aggreko wanted to refresh their website to reflect the brand's ethos as an approachable and friendly company, serving local communities whilst retaining their global corporate identity. The key objective was to improve user experience and engage customers, leading to increased lead generation.
A secondary goal was to improve customer satisfaction, drive brand loyalty and encourage engagement.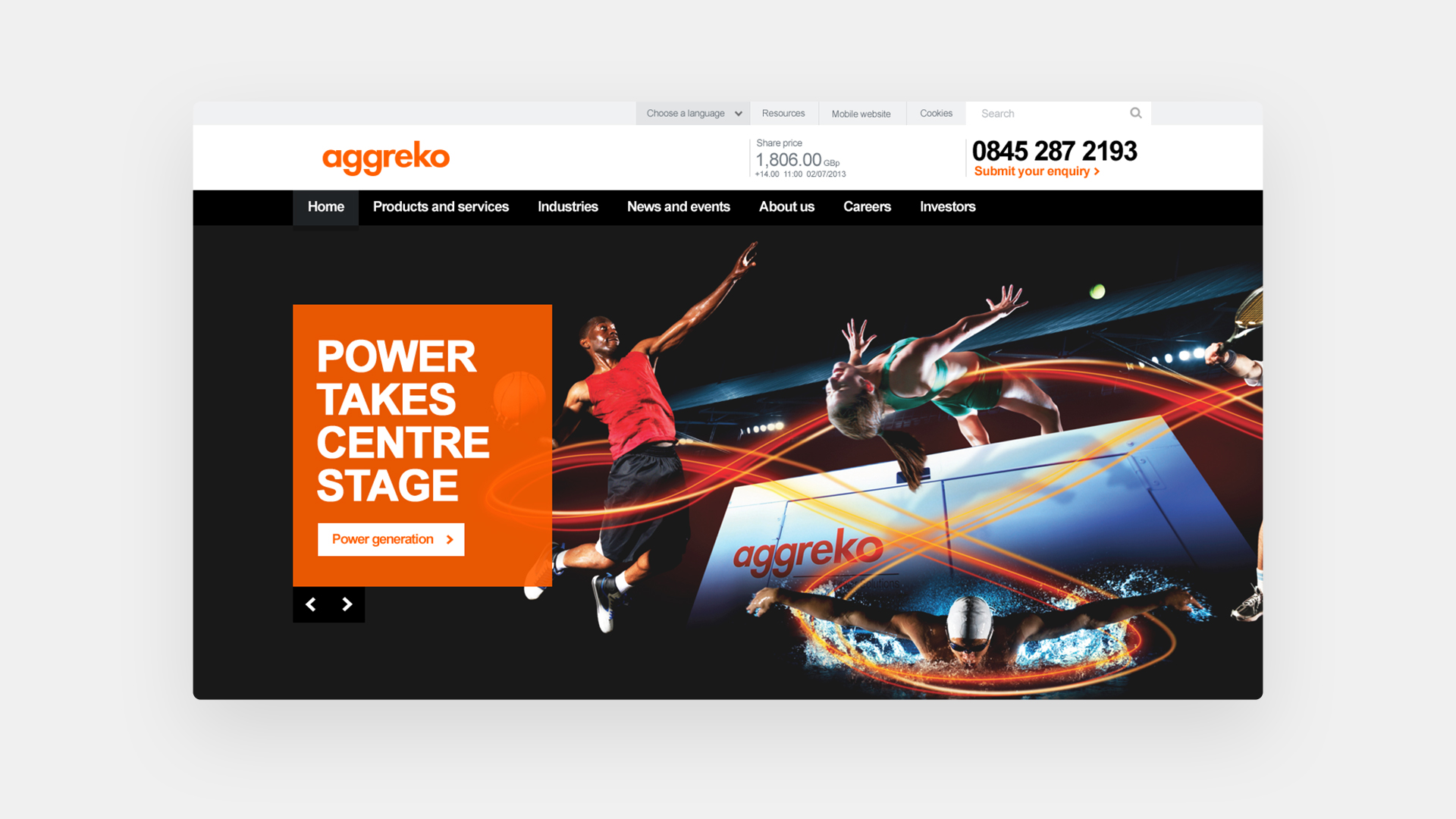 To meet Aggreko's needs, we implemented a comprehensive approach covering in-depth research and strategy, user experience design and technical development. This included a global survey where we undertook telephone interviews with customers, staff and key stakeholders. We also carried out a content audit and a digital marketing review to ensure the sites could fulfill their role within Aggreko's wider marketing mix.
A key, innovative feature, was the development of an intelligent online calculator which customers and engineers could use to calculate their power requirements. This, and various other tools, ensured customers could use Aggreko's site to get key information before making their enquiry. Such tools helped us to improve user experience whilst increasing enquiries and conversions.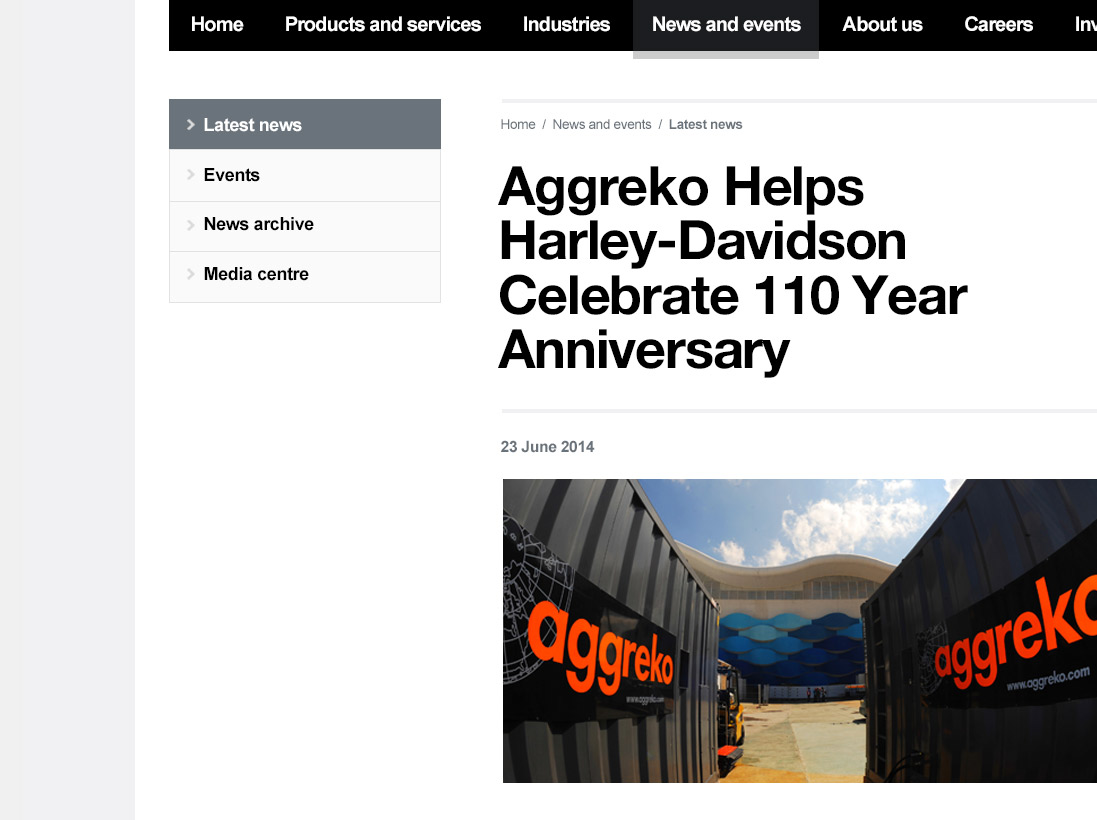 Going Global
By the end of the process, Aggreko had a portfolio of 38 national websites, with a total of 68 different languages between them. Having developed responsive templates which we tested on multiple devices and browsers, all sites were mobile and tablet ready as per the brief. The initial development took place in 2006 and since then we have gone through many upgrade periods.
Power to the people
As we discovered during research and scoping that many areas have less connectivity, we also produced a number of smaller, dedicated mobile sites in areas such as South America and Sub Saharan Africa. This ensured that sales reps in such areas had their own unique solution which worked in areas with low connection speeds.
By integrating all sites with a robust content management system, we ensured Aggreko could quickly and easily update their sites. We also agreed upon a tailored maintenance contract so that we could help Aggreko continuously upgrade and improve their sites on an ongoing basis.
+13.9%
increase in conversions
+7.5%
increase in session duration
-2.85%
reduction in bounce rate
"The quality of customer service and personal attention we received was extremely high. Innovation Digital treated our projects as a priority and this certainly helped in the delivery timescales that we set. The ID team did an outstanding job and we were very happy with the end result." Marketing Director, Aggreko,