Client
Cultural Heritage & Arts
Services
Website design
Systems integration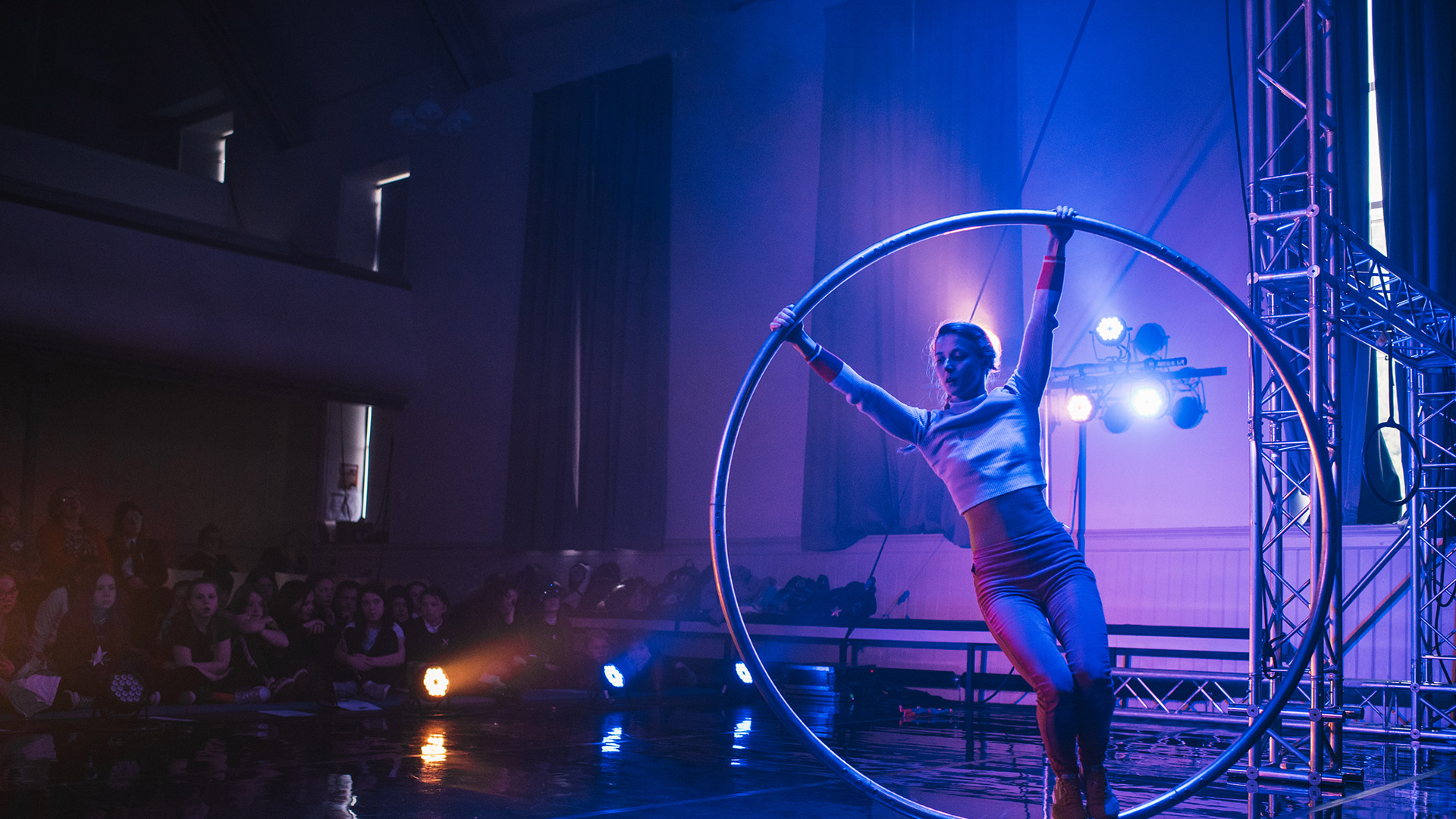 Creating a network for culture, arts and heritage in Argyll and the Isles.
CHARTS is an arts, heritage and culture hub developed through Creative Scotland. It's aims are to create a network throughout Argyll and the Isles, creating events and supporting small businesses.
They required a website to help highlight and promote a sustainable future for the Culture, Heritage and Arts sector in Argyll and the surrounding area.
We initially produced an interactive prototype for both desktop and mobile in wireframe form. This gave us the basis of the structure and helped display correct paths between pages and highlight how particular information would be presented. 
Key at this stage was the onboarding process for different user types, and how profiles could be segmented via filtering and search.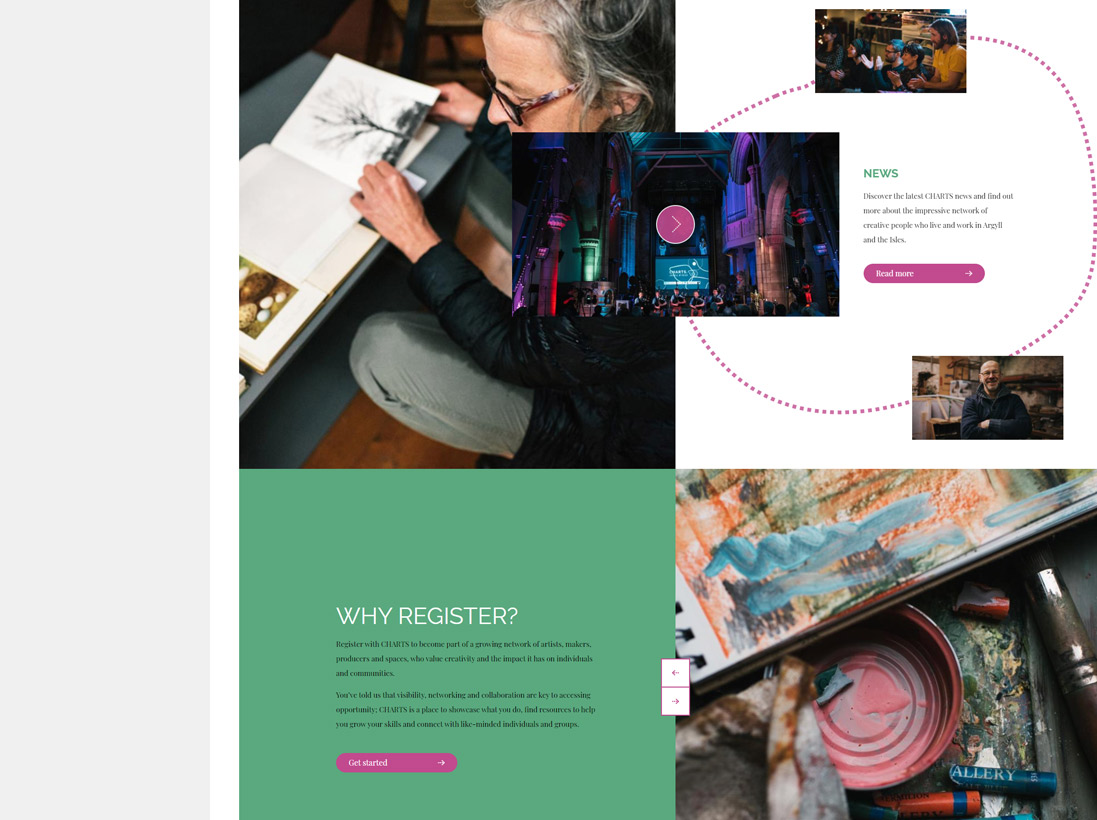 Collaborative culture
A website rich in features, the CHARTS website allows individual users and organisations the ability to sign up and create profiles to showcase and promote their work and ultimately be part of a growing creative network. Member profiles are filterable and searchable through discipline, sector, or work area, making it easy to find people and relevant groups.
News, events, resources, and opportunities (including funding) are regularly posted creating a vibrant and thriving community.
Showcase
Taking a lead from the brand which utilises mapping and location cues, the CHARTS website design focuses on showcasing the cultural, heritage and arts talent within Argyll and Isles. The overall design is stripped back to allow the spotlight to be on the work and disciplines in action. Subtle flourishes of the brand are used throughout to create a cohesive and harmonious look and feel.
The CHARTS website creates a platform where collaboration is key. Individuals and groups can showcase their creative output, find resources and opportunities, helping foster a growing community of creators within the Argyll and Isles. A truly collaborative endeavour.