Services
Multi-lingual Umbraco website
SEO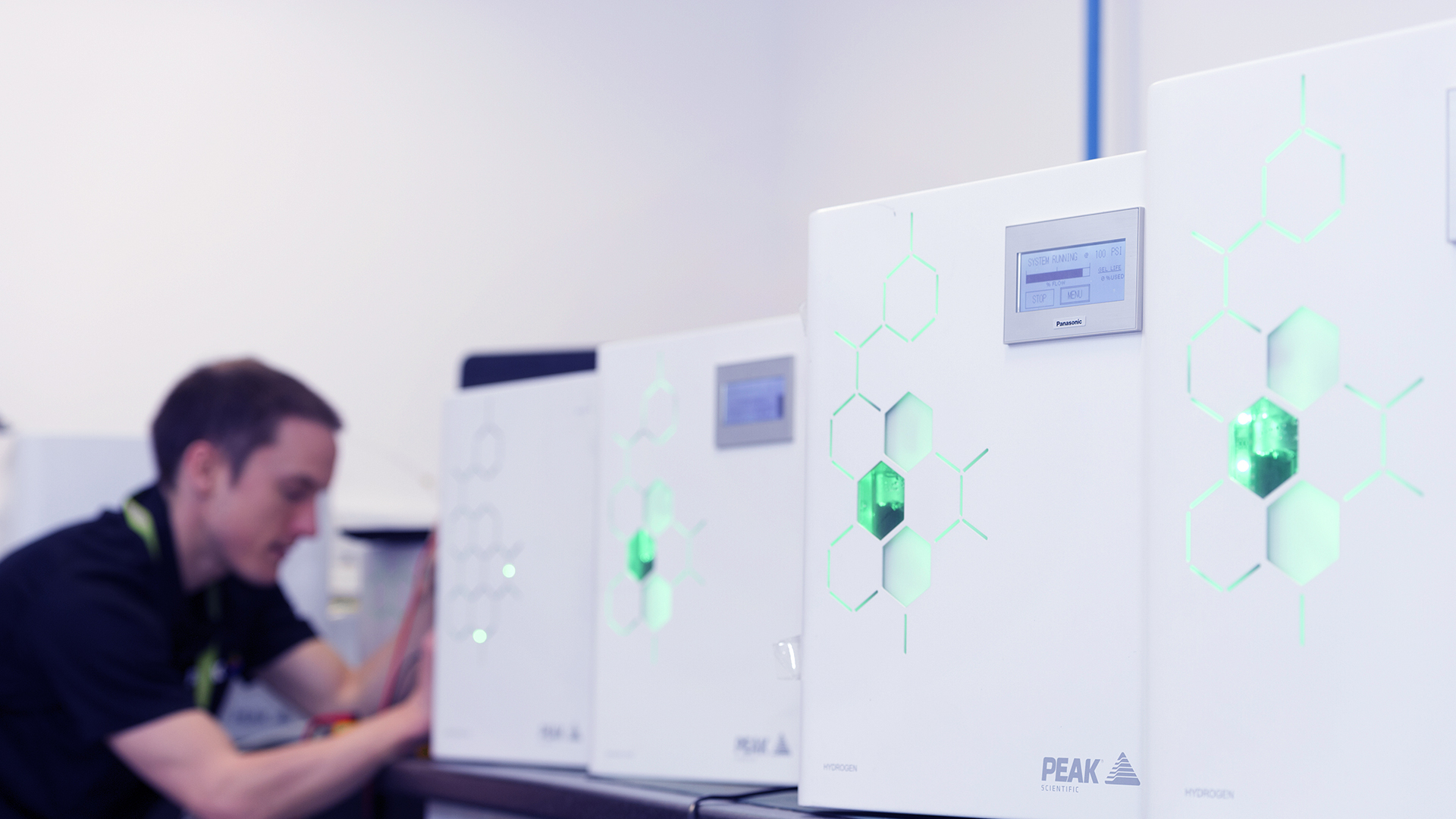 A multilingual website for an innovative family owned global business.
Peak Scientific are creators and innovators of quality, precision laboratory gas generators for the biomedical and life sciences market.
A family owned business, Peak required a new multi-lingual website which reflected their commitment to the service and support they provide their customers. The new website needed to be user friendly, have effective calls to action and enhanced SEO to help increase traffic and conversions.
Peak's previous website was outdated in terms of design, technology, and lacked the correct modern tools to help them achieve their objectives of getting more traffic arriving at their website and reaching the correct pages.
Our challenge was to bring the website design and functionality up to date and future-proofed, whilst adhering to best practice for device independence. Although being a family owned company, Peak do business in multiple territories and therefore a multilingual capability was mandatory.
User focused
Wireframing early layouts of key pages and navigation helped visualise and rationalise user journeys. Helping to organise content in ways that focussed wholly on the user experience, making sure effective calls to action were where users would expect.

An iterative approach helped content segmentation, allowing the client to feedback early before delving into visual graphic designs.
Visual design
In keeping with the sector, the PEAK website design is functional yet understated and simple. A high degree of aesthetic appeal permeates throughout the pages due to the subtle use of brand colours and crisp scientific (yet sincere) photography.

Icons are used sparingly, to help enhance the user's journey through the website, creating a highly professional and capable impression.
An innovative UI and UX design for a highly innovative and creative business. A robust CMS with modular page build content blocks, providing flexible and innumerable layout options. Built to the very latest in responsive best-practice. A world class solution for a global business.