Services
Brand consultancy
Digital strategy
UX consultancy
Digital marketing
Photography and film
Our adventures with the UK's #1forest adventure company and a 469% increase in bookings.
Outdoor adventure company Go Ape are the UK's number one forest adventure found in 34 breathtaking locations in the UK and 16 in the US. Their mission is to create amazing life experiences and encourage everyone to live life adventurously.
The adventure company were experiencing a significant decline in online sales from their youth market and following some initial discussions realised their existing adventure portfolio was causing confusion in terms of an overall customer journey on and off site, alongside the tone of voice of their brand.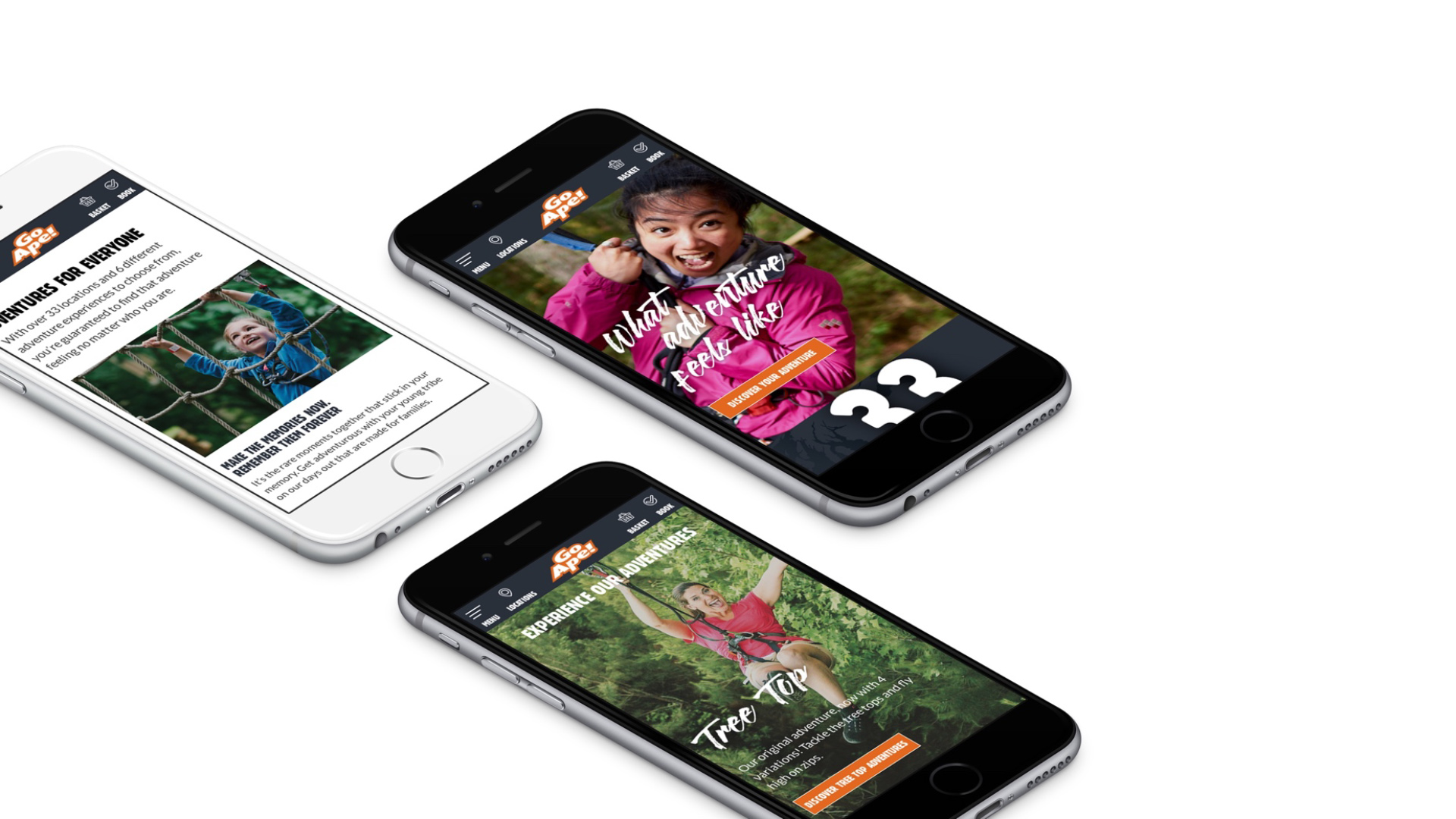 We were initially approached to evaluate their website CMS and digital strategy, but our relationship quickly evolved into a far more creative and strategic partnership.
Our consultancy services spanned the evaluation of existing quantitative data and market research which lead to the reshaping of their existing product portfolio.
We created new adventure personas, redefined their tone of voice and created more effective customer journeys; developing new wireframe prototypes to improve conversion rates.
We also worked with their marketing team, analysing past and present campaigns and devised a new strategic approach and the delivery of campaigns, new photography and film – all leading to a 469% in crease in online bookings.
Brand Iimmersion
We started by taking the agency to Go Ape in Aberfoyle to experience the adventure first-hand and immerse the team in the Go Ape brand.
This was followed by several workshops with the business founders and management team which led to some of us experiencing and participating in a further 7 courses throughout the UK to understand the complexity of the product offering and just how different each adventure was, based mainly on the location of each.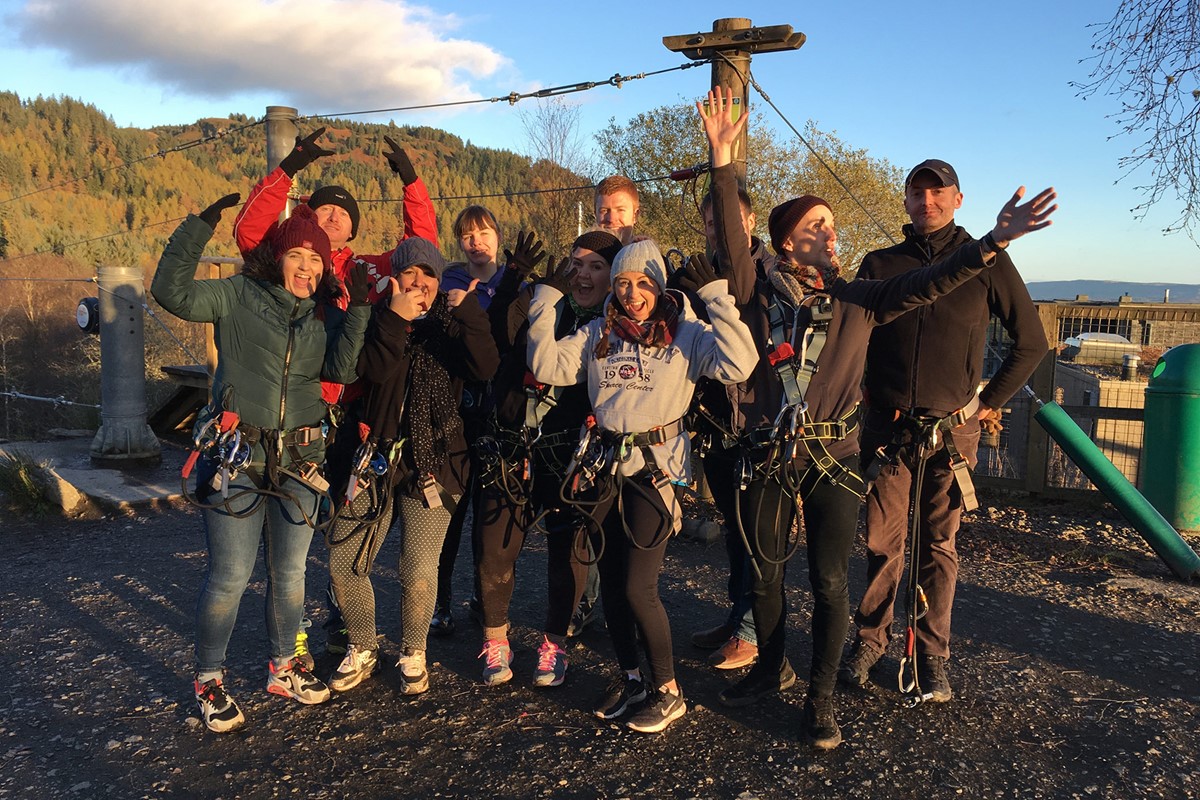 A strategic partnership
A key deliverable was recommendations on how their brand and adventure portfolio could be adapted to attract more customers and drive more conversions.
In addition to the new assets and campaigns we worked on, the Go Ape team made fundamental changes to their adventure portfolio to make it easier for audiences to find what's suitable for them and our work eventually lead to a refresh of the the Go Ape brand.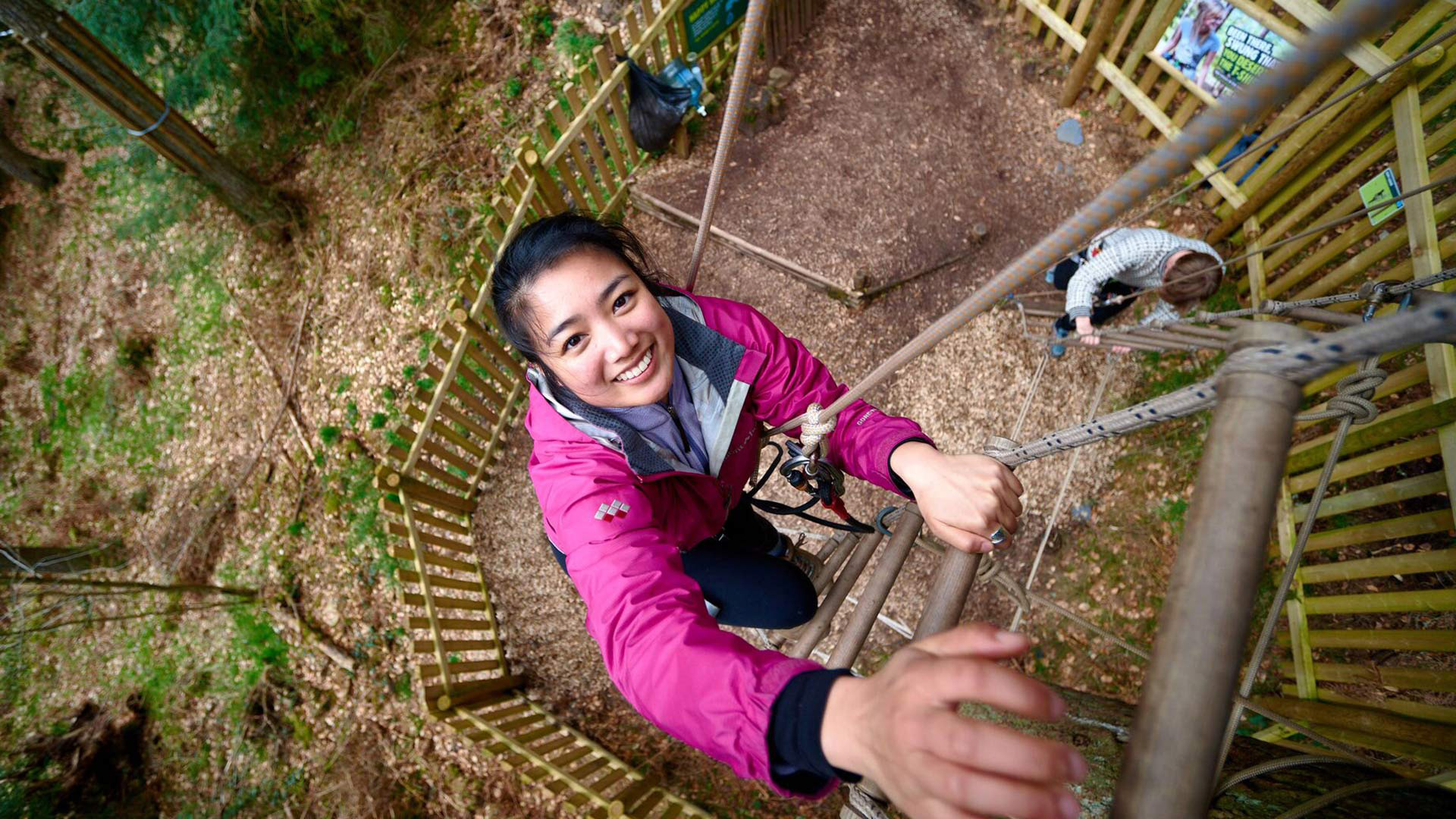 New photography and film was needed for their website and marketing campaigns to fit the evolving brand and tone of voice and to appeal to their declining 18-24 year old market.
We knew the perfect partners to work with the adventure brand, and so we brought in adventure sports specialists and our pals Cut Media.
The film made together went on to be used as a Cinema Ad and is still used to this day in marketing campaigns.
1
new high performing website
New
Photography, film and marketing campaigns
469%
Increase in online sales
"The team at Three Part Story are highly talented, creative, strategic, passionate and kind people. We thoroughly enjoyed working with them on elements of our branding, website and marketing and they played a crucial role in helping us plan how our business could and should evolve, bringing in perfect partners. They really helped bring our brand to life in a more exciting and relevant way for our audiences and were very much part of the Go Ape journey."

Jon Noakes, Commercial Director, Go Ape