Client
West Lothian College
Services
Brand development and brand guidelines
UX consultancy
Umbraco website
Brochure and prospectus design
Photography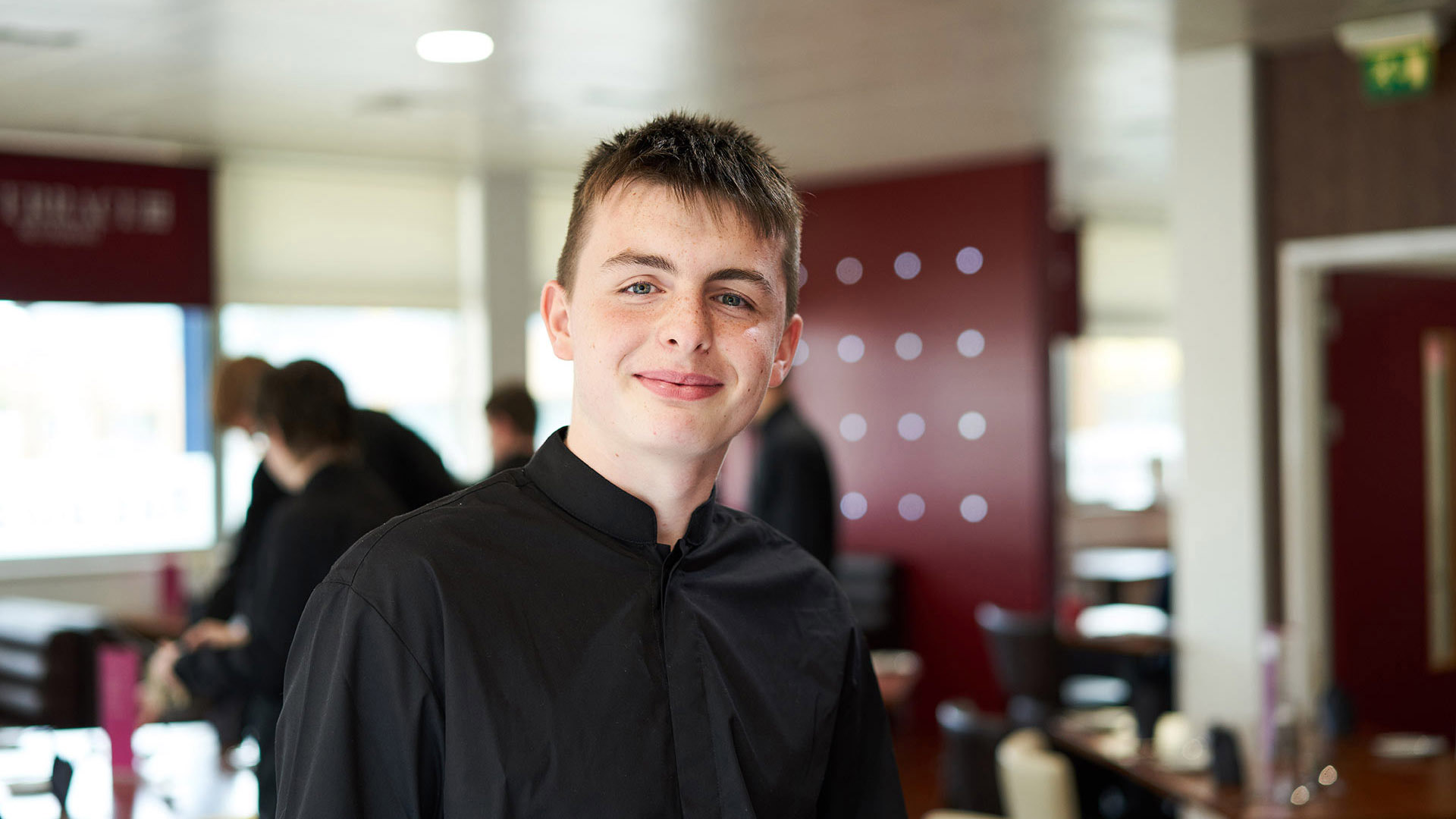 A fresh new website and brand positioning for West Lothian College.
West Lothian College offers a wide range of further and higher education courses to over 6,000 students each year and employs over 350 staff. Their mission is to develop a highly skilled and enterprising workforce.
The college brand required re-alignment, more robust foundations and development and this was to be reflected in new positioning for the brand, the creation of new guidelines and creative assets, and via a new Umbraco website with multiple system integrations.
We started with research, planning and consultancy and ran brand content and website workshops and focus groups with internal stakeholders as well as interviewing and surveying keys users and audiences ranging from students to their influencers.   
Our work spanned outdoor advertising concepts, signage, social media assets, new brand and tone of voice guidelines, photography and the design of the colleges prospectus — all based on a new brand proposition that we developed with the college team.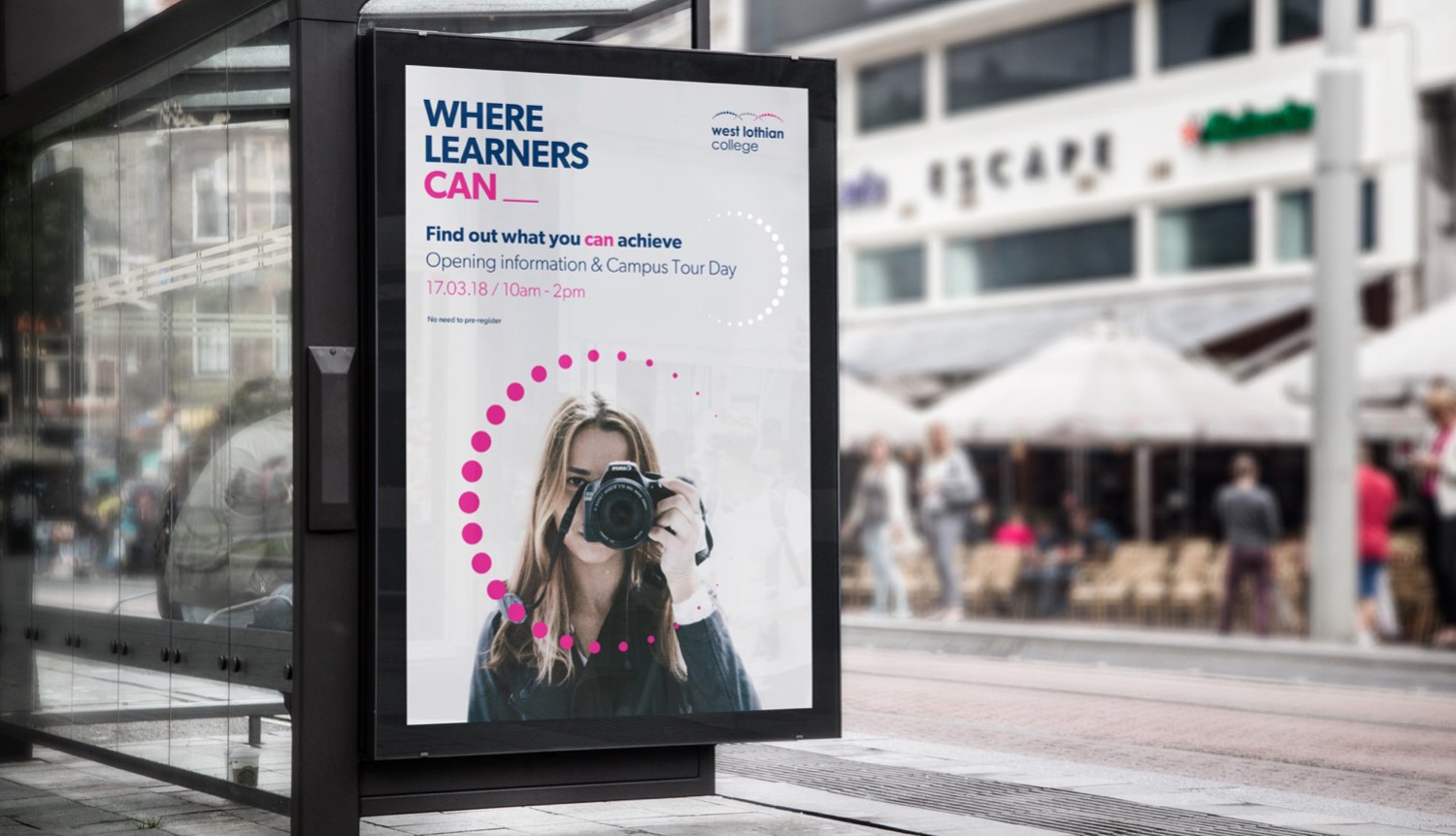 A new brand proposition
The creative work was tied together by a new proposition for the college — "Where learners can", following the result of 5 focus groups where we uncovered the college's strength is in recognising and supporting individuals to overcome their challenges and achieve their goals — this evolved further into "Where you can" in recognition that the college is a place where more than students can achieve.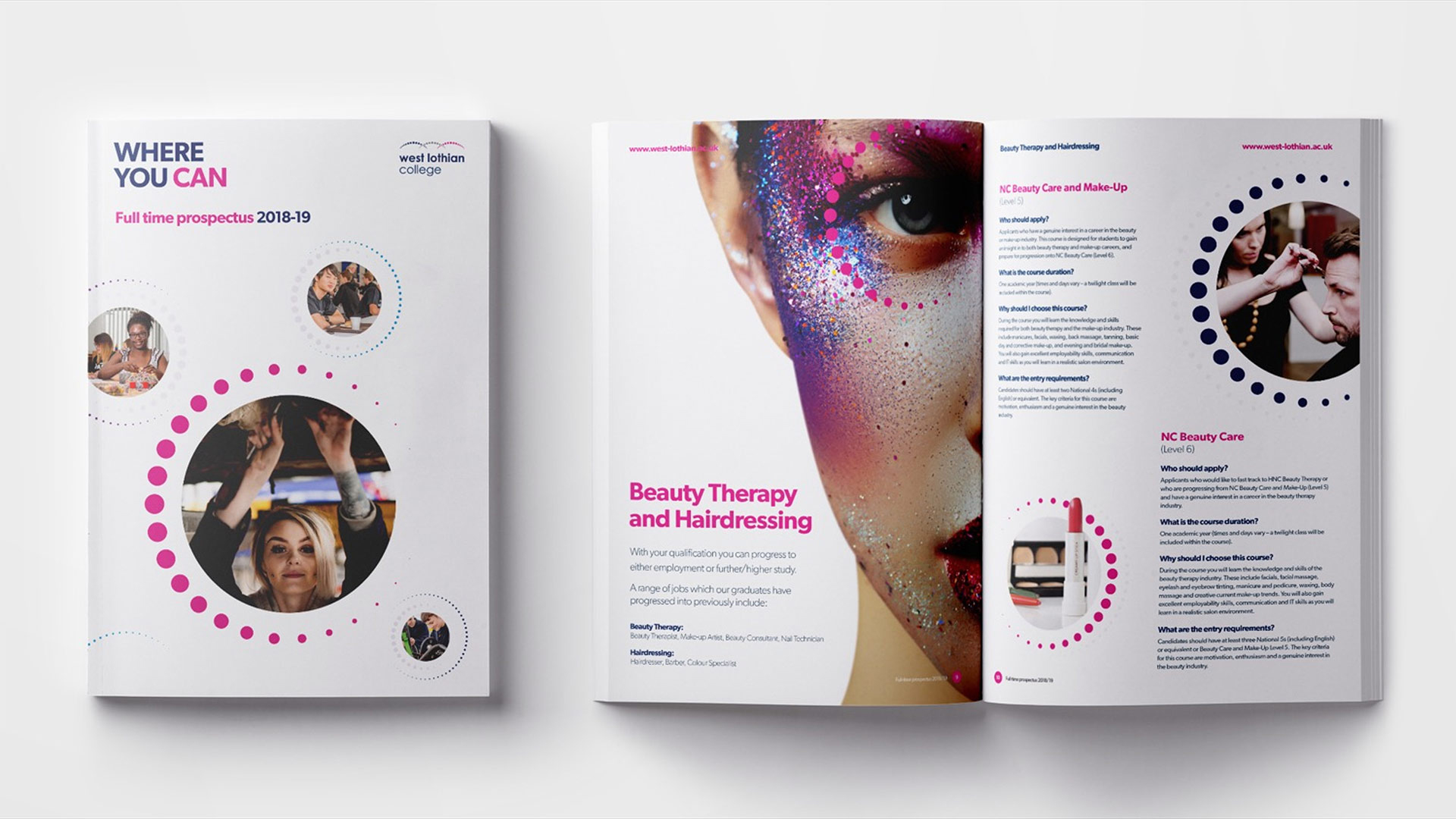 Print design and prospectus
Fresh photography was commissioned for the website and prospectus projects to bring the college to life for prospective students.
Search engine optimisation (SEO) services including keyword analysis, alongside category testing helped to maximise both the findability and usability of the website.
The new website integrates with Capita UNIT-e: A Management information system that provides access to the courses available at West Lothian College through its API. The website automatically pulls course data into our Umbraco content management system each night to allow for fast retrieval and more flexible management of college content for the marketing team.
17%
bounce rate reduction
66%
increase in page views
18%
increase in new visitors
"It was a pleasure to work with the guys at Three Part Story on our website and brand articulation projects. Initially the team spent time getting to know the college, our aims and objectives and us as a team prior to project launch. This ensured that we were all working towards the same objectives and had a clear focus on what we wanted to achieve, how it would be done and when it would be done by. This was shown in the success of the projects and assisting with meeting strategic objectives of the college. Subsequently Three Part Story were given further design and digital jobs on the back of the success from the website and brand articulation projects. The guys were always on hand for any issues during the project and supported us through both projects. Long may the relationship continue"

Scott Coutts, Marketing co-ordinator, West Lothian College